Top most suggestions for an anniversary gift for parents that will create a memory for them.
Finding the best anniversary gift for parents is quite difficult because they never ask for anything and value everything. Parents include mom, dad, and other people who care for you, who is older than you and loves you as your parents, including grandfather and grandmother. So, planning something anniversary gift for parents like this will surely make their faces happy.
The influence of parents on their children's lives is crucial. They give you love, support, and direction. Life begins with family, and then their love never ends. Parents play a significate role in a child's life that goes beyond simply providing guidance. Parenting begins long before the child's birth.
Parents are always there at every turning point for their child, whether it would be their child's school's first day or at their wedding, where they start their life with a new beginning. A good education gives students a fulfilling career. And this all credit goes to our parents, who do many things to keep their family and child happy. And never asks for anything. Now it is your turn to give them a return gift with love that will make them feel special in your life. And the anniversary gift for parents or their birthday is the best occasion to surprise them.
Planning for an anniversary gift for parents that will give them a great surprise. Luckily today we are going to suggest to top 10-anniversary gift for parents. So, keep scrolling to find the best anniversary gift for parents and surprise them by giving them the best present, making their day even more special!
Here is the Top 10 Suggestions for an Anniversary Gift for Parents, have a look at them
1. Personalised Video Messages from their Favourite Celebrity from Tring
Tring's website helps you connect with the celebrity of your parent's choice. It would also be a great anniversary gift for parents. There are almost 10,000 stars on Tring's list. Suppose your parent is a great fan of the Tarak Mehta show. In that case, the star of the Tarak Mehta Show is like Samay Shah, Sonalika Joshi, Amit Bhatt, Neha Mehta, Mandar Chandwadkar, and many more celebrities. Tring provides services like Personalised video messages of 30 seconds from your favourite actor, video calls, and Instagram direct messages where you can customise the message. But I suggest you go with personalised videos message, which will make them happy, and the video will always be with them and can be the anniversary gift for parents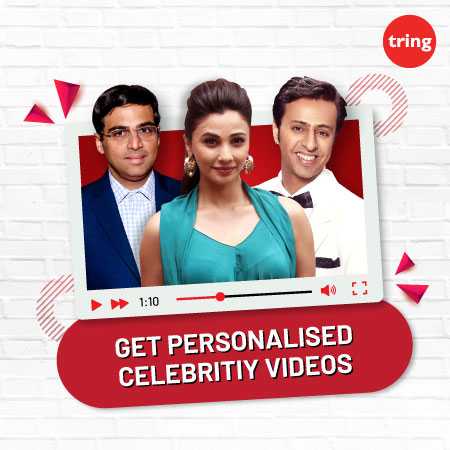 2. Personalised Wall Clock
Gifting a personalised wall collage clock is the best anniversary gift for parents. Memories never get by the money it must be created. And the concept of creating a personalised collage wall clock helps to give your memories meaning in your life. This wall clock includes images and text. This personalised wall clock with photos will never forget the moments they enjoyed in their past.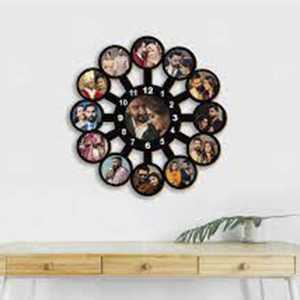 3. Wedding Photo Album
If your parents remember how things began, from their favourite moments to the challenges, they overcame as a couple, everything else about their journey you can store in the form of pictures so that it will always be there with them. This can also be the best anniversary gift for parents. They will value you for this unique wedding anniversary gifts for parents.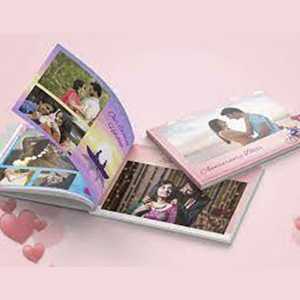 4. Plan a Dinner Date
Undoubtedly, our parents do many things every day to continuously bring us joy. Giving parents lovely lifetime experiences as an anniversary gift can be an excellent idea. On significant occasions like their anniversary, even they should feel special. When we were kids, our parents always neglected their anniversaries and birthday celebration. But now you can plan a perfect evening dinner date for your parents as an anniversary gift. Allow them to simply enjoy the most memorable day of their lives.
5. Watch Set
Time is money, and nobody knows the value of time better than your parents. So, if you are planning to give them this couple's watch as an anniversary gift for parents, and if your parents are lovable with wearing watches, then you can surely choose this couple's watch set as an anniversary gift for parents. This couple-pair watch is more fashionable that get fits the personalities of both of your parents. For your parents' special occasions, such as anniversaries, parties, and birthdays, these would be the best wedding anniversary gifts for parents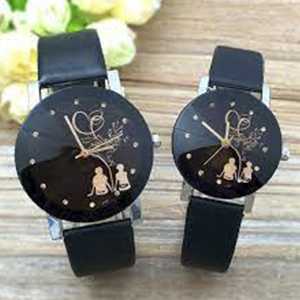 6. Plan a Second Honeymoon
Usually, when we get bored, we plan a family trip to reset the mood and live a stressful life. But have you ever noticed to make us feel good during vacation? Our parents do many things, from booking rooms to all the necessary things, which relaxes us. So, organising a second honeymoon as an anniversary gift for parents is very different from scheduling a family vacation. The Second Honeymoon plan is the best anniversary gift for parents, where they can spend memorable time with each other, which they can't get in their busy routine.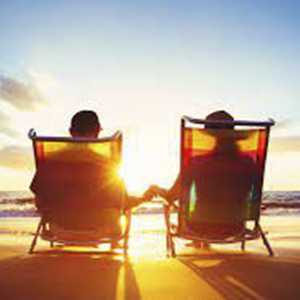 7. The Evening gets Together Plan
Planning a get-together with your family and celebrating their special day is also a fantastic idea for an anniversary gift for parents. An occasion like an anniversary, birthday or any event is only the way to plan a family get-together and enjoy it with your loved ones. Celebrating your parent's anniversary with your family will give them a great experience they will never forget.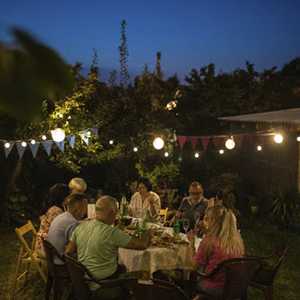 8. Make a Greeting card
Do you want to surprise your parents on this anniversary with a beautiful anniversary gift for parents and put a smile on their faces? Then giving your parents both of these would be the perfect gift. Parents will love a thoughtful homemade gift. This would be the loveliest anniversary gift for parents you can give. This handmade card adds love and also shows how you value them in your life. Happiness and love, this thing is never taken by money. And even this tiny greeting will add enjoyment to their life. To make it more attractive, you can use a calligraphy pen to write the text on this card. Images of one's parents can be uploaded onto it.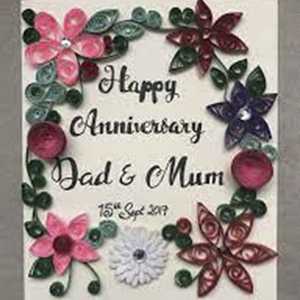 9. Customised Nameplate
The customised nameplate can also be an anniversary gift for parents. This can also be the ideal gift for parents on this occasion. The nameplate identifies the house, and the parents together complete the family. So, style the nameplate so that the people get positive energy, and also, it will showcase your sense of style. Customised it by adding their wedding date or wedding photo. Considering this lovely nameplate as an anniversary gift for parents. They will be happy with this for sure.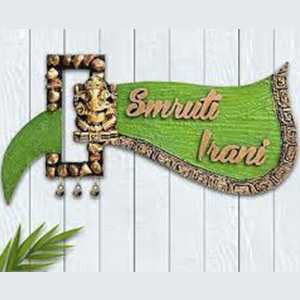 10. Spa Gift Box
At least one day of relaxation is a need of every parent. Make can make them feel extra special by selecting this all-inclusive spa basket as an anniversary gift for parents. As it doesn't contain any chemicals and will be helpful to them, keep everything necessary. Include a few of the goods that they loved the most. This unique gift is the very best wedding anniversary gifts for parents that kids can give.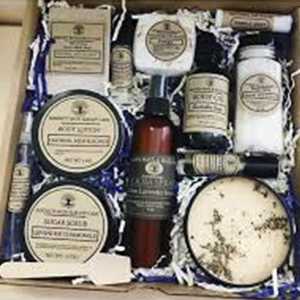 Hence, these wonderful wedding anniversary gifts for parents suggestions listed above are ones that every child should select. Your parents will probably be amazed after receiving such wonderful gifts.
We sincerely hope that you find the concepts we offered appealing. Please let us know which gift you loved the most and what you will give as an anniversary gift for parents. Finally, let me take this moment to wish your parents a delightful happy anniversary on behalf of the Tring Team.