A husband plays an important role in any wife's life. That's why this page of Tring is filled with anniversary gifts for him.
We share so many relationships which bind us together. One of those relationships is husband-wife, which is a pure relationship that is filled with wonderful memories. The random slow dance at home or balcony is filled with care, love, trust, and understanding. As soon as we meet that special person who wins our hearts and we spend our life together in the form of a beautiful relationship called 'marriage' Husband and wife journey is equal on both sides. And if your anniversary is around the corner and you are confused about the best anniversary gift for husband, then hello, you landed on the correct page. On this page of Tring, you will find some amazing and beautiful anniversary gifts for husband.
Tring understands love, and believes it or not, having amazing anniversary gifts for husband is the most excellent way to express love to him. We know husbands are bad at getting or planning gifts, but as a wife, you always want everything to be on point and perfect. So, that's why Tring is here to help you out and make you the best gift giver that will make your husband stun and special. And the below anniversary gifts for husband will do that for you.

Therefore, are you ready to explore some mind-blowing gifts for your husband on your anniversary, then scroll down and look at the wonderful collections? Also, I would love to inform you that all the below anniversary gifts for husband will not harm your budget yet be beautiful and will give you a memorable moment.
Here are some Amazing Anniversary Gifts for your Husband from Tring India Suggestion
1. A Personalised Video Message from their Celebrity
We have seen many movies of different genres starring various actors and actresses. But there is always one that catches your husband's eye, and whose performance he loves and adores. Tring offers you a perfect chance to have unbelievable anniversary gifts for husband that's a chance of having a communication with his favourite celebrity, as Tring is India's Largest celebrity engagement platform. Yes, that's possible. Tring offers three services: a 5-Minutes video call, a DM on Instagram, or a personalised video messages service would make the perfect day for him. There are almost 10,000 celebrities on the website. Celebrities such as Team of TMKOC, Manoj Joshi, Sharman Joshi, and many others. So, before it's too late book your Tring now and makes it really special for him. Trust us, Tring services are one the best anniversary gift for husband and which he remembers forever in his lifetime.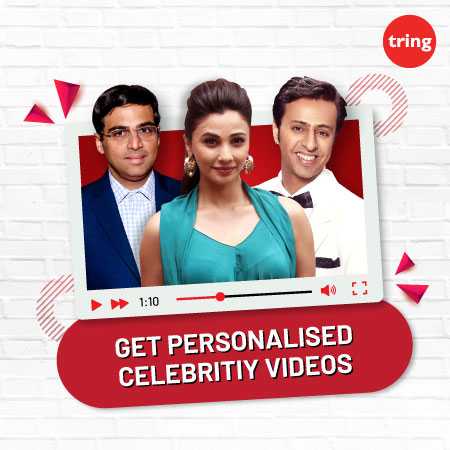 2. Perfume
Be it an office meeting, a family reunion, or even a small get-together with a close-knit of friends one always wants to smell fresh and attractive as a gift for husband on anniversary why not give him his favorite bottle of perfume that is both long-lasting and masculine? See the change that surrounds him as he gets an air of confidence in his stride. Indeed, Perfume is one of the best anniversary gifts for husband as it is useful and fits your budget.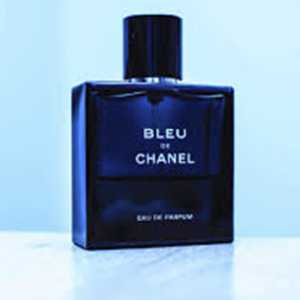 3. Chocolates
One of the universal and best anniversary gift for husband that is rinsed and repeated in all movies and romantic comedies is the gifting of chocolates. The soft and melting food envelopes our taste buds with a soothing chocolaty sweetness that is mind-boggling and leaves the person with a hunger for more. Acclaimed to be one of the best anniversary gifts for a husband one can bring for their loved one chocolates work both as a gift and to make up for forgetting significant dates in our lives. Today chocolates come in various flavors and shapes, with such vast options to choose from one can gift their husband a delicious and chocolaty gift that brings a wide grin to their face. Therefore, chocolates are one of the sweet anniversary gifts for husband.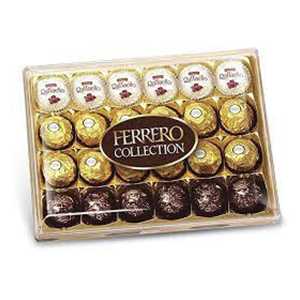 4. A Set of his Favorite Movies and Tv Shows
With the advent of the digital age and growing user-friendly devices, we are spoilt for choice. The sudden boom in OTT platforms subscription only adds to the chaos. With so many movies and web series / Tv shows to watch we often find ourselves lost trying to find a particular movie that we like but is either not there or is lost in the hundreds of options available. This anniversary gift to him is his favorite set of movies and TV shows all of which are stored on CDs or individual Storage devices This will be among one the perfect anniversary gifts for him See his face light up with delight as he now holds in his hands his favorite blend of action, rom-com. Drama and horror movies, web series, and TV shows. This gift can be one of his favourite and the best anniversary gift for husband.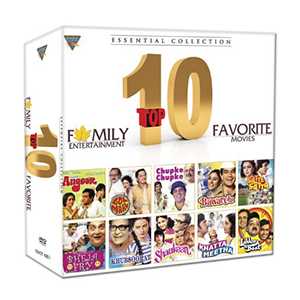 5. His Favorite Blend of Tea / Coffee
We all love our early morning cup of coffee or tea which serves to give us a head start for the day, engulfing our insides with the hot soothing liquid and empowering us with a boost of sugar and warmth to traverse through the day. We all have that one blend or flavor that suits and compliments our taste, be it a roasted coffee blend or just a plain shot of tea seasoned with ginger and other spices. This though slightly less symbolic is a very good gift to give your husband. The first few hours after we wake up the matter a lot and the smooth rhythm of making a cup of coffee/tea and consuming it in the perfect bliss of the early morning lull is a catalyst in making his day go smoothly. This might also prove to be among the best anniversary gifts for him.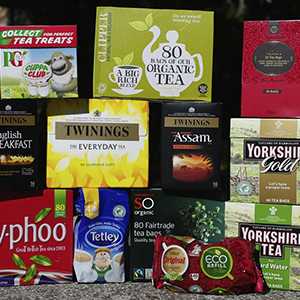 6. A Mug
We, humans, are creatures of habit and tend to follow the same patterns and things again and again. From drinking in our favorite mugs to sleeping on the side of the bed we all have habits that are important to us and we feel annoyed or uncomfortable if we don't follow them. This anniversary gift husband a personalised mug made with beautiful carvings or designs or just get his name drawn on it or write the words best husband on it. Though it is simple it goes to great lengths to show how much you know him and his habits. This is among one the best anniversary gifts for husband which he will love. Thus, securing a place as among the best anniversary gifts for him.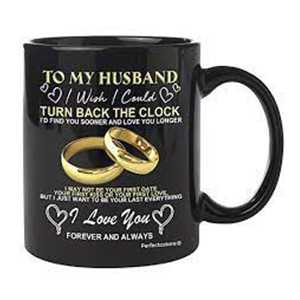 7. A Watch
A watch speaks of manliness and is a suitable gift for your husband if he always comes late to family dinners or romantic dates. Choose a brand of his liking or just gift him one which will compliment his style. Your husband will love and adore you for this gift. He will treasure it in his heart. This is a good gift for husband on anniversary.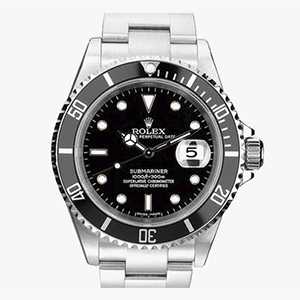 8. Outdoor Shoes
Often, we are confused about what should we give as a gift for husband on anniversary. But fear not we at Tring are here to advocate sound advice to all confused wives. We all want our husbands to lead a fit and long life with us. A pair of running shoes will give him the opportunity to run a few miles daily to get back in shape. The shoes can also be used for playing a sport or worn for daily use. Nowadays shoes come in various shapes and sizes for various purposes. Trust me all ladies, your husband will love these shoes and will be eager to try them on as soon as possible.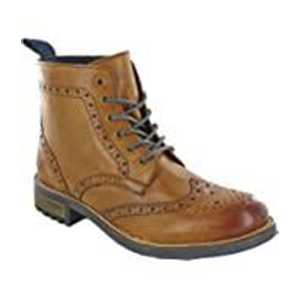 9. A Tie
During formal events and functions, we often find it difficult to match a shirt with a pant. A simple white shirt with black pants looks very basic. A good tie in shades of black or red will add contrast to your dress. To all wives who know that their husband is always lacking in style, gift them a tie as a gift and see the amazing transformation in their attire. A simple tie is one of the best anniversary gifts for husband.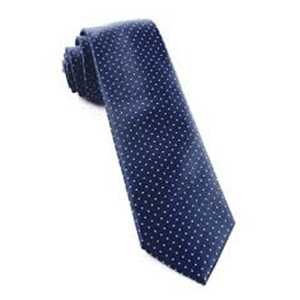 10. A Grooming Kit
Today as the world changes around us, growing risks and problems in our lives affect our livelihoods and growth. The most noticeable signs can be seen in the hair which grows white as we age in time. This year gift for husband on anniversary could be grooming kit to trim and cut that wandering hair or hair which is white. Help him groom himself to perfection with this kit. The grooming kit comes with all accessories and tools to groom himself to perfection. A well-groomed face will only contribute to his magnificent looks.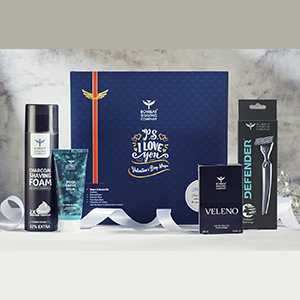 With so many options to choose from one is sure to be confused about which one to buy. The best anniversary gift for your husband is a personalised birthday wish from their favourite celebrity. See their face light up as they are greeted and wished by their favorite celebrity on their Wedding anniversary. The above gifts are sure to bring a smile to their faces and leave them stunned. These gifts speak of love and passion between couples. They will know that you notice their likes and dislikes. That your health and pride are important to them. This Anniversary light up their world with your thoughtful and sweet gift adding to the list of the best anniversary gift for husband. These are a guaranteed way of choosing the gift for husbands on anniversary.