Birthday Wishes for Daddy
Birthdays are special occasions for everyone in their lives, whether it is their own or someone else's. Suppose this special one is your father. That adds double the excitement to your happiness and enthusiasm. There's hardly a child who wouldn't wish to celebrate their father's Birthday with the utmost zeal and planning. However, all we do is get a cake, sing the birthday song, burst some balloons, or use a party popper, and that's it. Let's do something new this time; let's say something nice to our father, like a pre-birthday party speech or post-celebration toast, be it whichever way, but let us say something heartfelt and soulful in the form of birthday wishes for daddy. Remember how we used to write many praises to our father in school, like "he is my superhero," "he is my best friend," and "he is my Santa Claus?"
Let us be like children again and tell him what we feel about him with the same innocence and honesty. By adding any of our quotes along with your happy Birthday to Papa's wishes, he will surely be emotional enough to hug you and take pride in you; we believe birthday wishes for Papa should always be as unique as a Christmas Eve is to a child.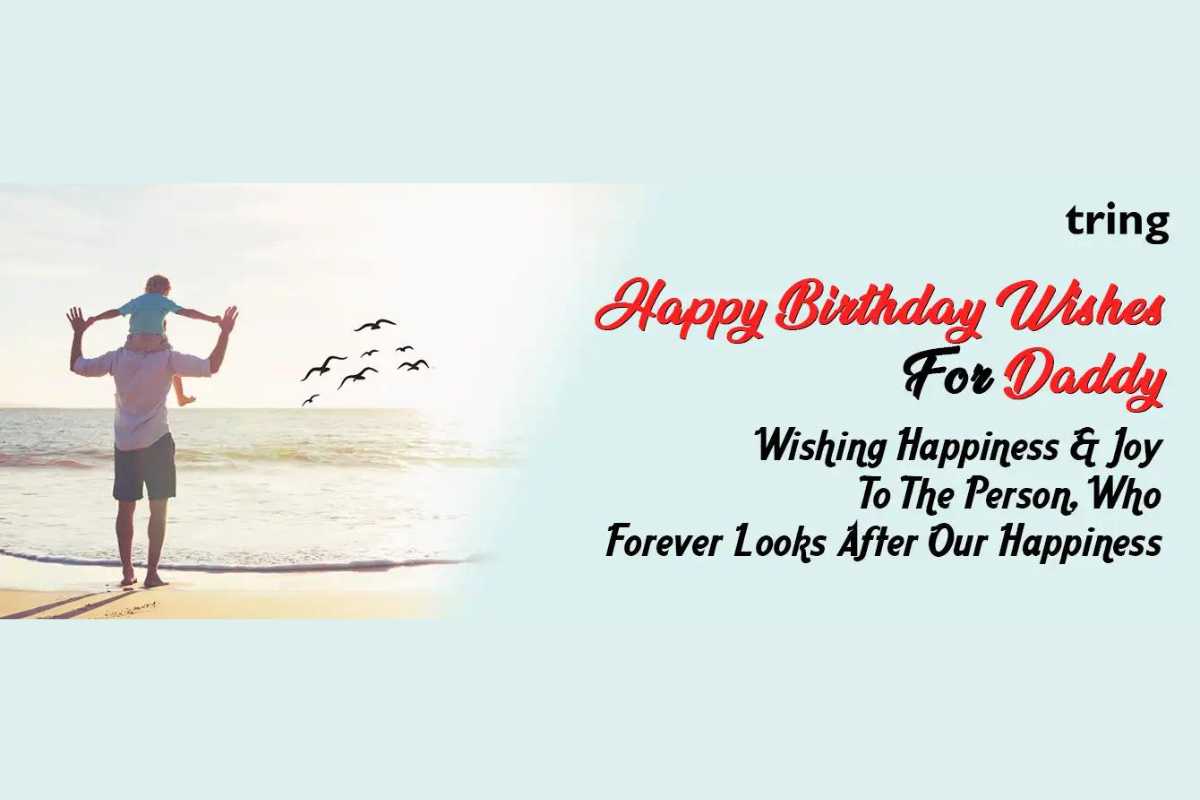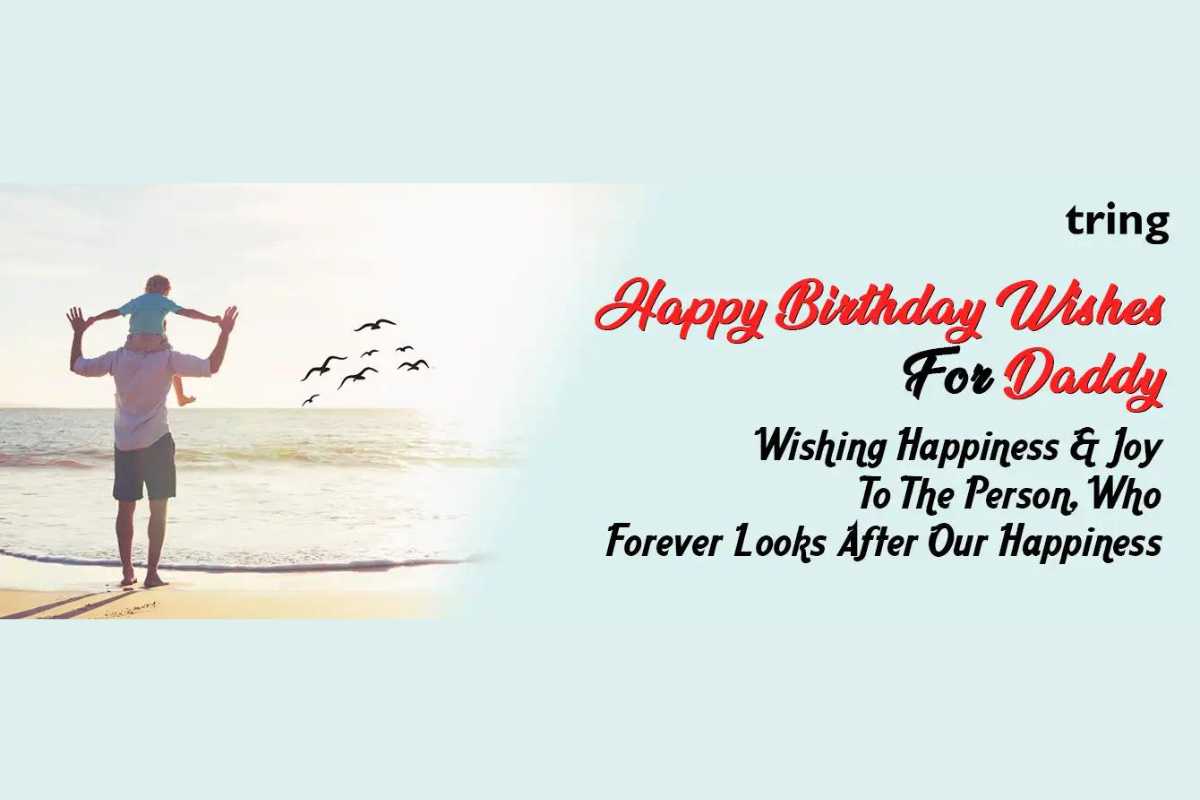 Check Out Our Specially Curated Birthday Wishes for Papa
Give your father a personalised video message from his favourite celebrity to make this birthday one to remember
Birthday Wishes for Father
I'm beyond fortunate to have a father like you.

I adore you so much and think the world of you.


Today, tomorrow, and always, I will love you.


Happy birthday to the wonderful father in the world!


Dad, happy birthday! I adore you.


Happy birthday to the world's most excellent father!


Happy birthday to the bravest man in the world.


Dad, it's time to make some wishes.


The best present is a father.


I'm looking forward to sharing your special day with you.


Let's toast to another orbit of the sun!


Cheers to cake day! Enjoy.


You are the ideal parent a child could have.


I hope your birthday is the best one yet!


Happy birthday to the one who has always loved me, no matter what.


My superhero has always been you. I appreciate everything you've taught me throughout the years.


I'm lucky to have a father that cares so much.


You can depend on me to cheer you up when you're down and to give you the motivation to keep going when I'm at my best. I like you for who you are. Happy birthday, dad.


Nobody is as good at making me laugh as you are. I will do everything to make you smile today.


I wish to always be there for you as you're always there for me. Dad, happy birthday!

The person who made me the person I am today had a birthday. Happy birthday. I cherish you, Dad!

Even on my worst days, you always know what to say to make me smile.


I wish the man who gave up so much for me a happy birthday. More than you'll ever know, I admire you!


I appreciate you always being a shoulder I can rely on. I adore you a lot.


You've always been my staunchest ally. I hope you have the most excellent birthday ever, dad!


The best present somebody could ever receive is a father. I'm really happy to have you as a father.


Dads are the finest at giving advice, and I will always appreciate that. Huge dude, happy birthday.

I count having you as my father as one of the highlights of my life. I hope you have a fantastic birthday.


No matter what I'm going through, you always know how to cheer me up. I value you more than you can ever know. We adore you, dad.


You are to blame for the good memories I have of my youth. I appreciate you being the best father ever.

We already told you these are some of the most awesome and sweetest birthday wishes for you to send to your father, along with the closing statement, "Happy birthday, Daddy." Memory Lane is a sweet place that reminds us of all the video games and toys our dad bought us and the cricket or football games he took us to or even played with us. The endless sweets that he treated us to, not to mention the awesome places he took us, often make us wonder how he managed to do all those things while working his 8- to 10-hour shifts on earth. Maybe that's why the father is called a child's "very first superhero." You have no idea what a genuine "happy birthday" wishes from his son would mean to him.
We get it fathers don't express much of their emotions or care, but we assure you by taking the first step by yourself on this special occasion. You'll be opening doors to a new reality where even fathers express their emotions through smiles, hugs, and a few happy tears. If you gift him something from Tring as a gift for his father's Birthday, we assure you that his happiness will double and his smile will widen.
You can also look at Tring's special birthday wishes for daddy pages to make your dad feel extra special. Below are some additional wishes pages:
Heart Touching Birthday Wishes for Daddy
Funny Birthday Wishes for Daddy
Frequently Asked Questions