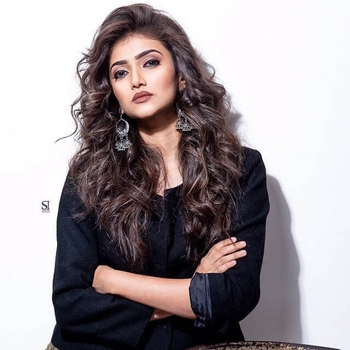 Dnyanada Ramtirthkar
Dnyanada Ramtirthkar
Book video @

₹9999
Secured & Safe Payments
---

Buy For

₹9499
Extra ₹500 off on this booking
Instagram DM

Free Combo
Celebrity shares message on Insta handle
Members Only

Flat 15% Off
Additional discount for Prime Users
---
Rahul
7th October, 2022
Thank you so much for lovely video message it will help me to surprise my loved ones
Money-back Guarantee!
If for some reason, your request could not be completed, we'll refund your money within 3-5 working days.
Need help?
Reach out to us on WhatsApp or Email for queries. Our support team shall get back to you within 2-3 working days.
Secured & safe payments
Every transaction is 100% safe. Your payment details are encrypted during the transaction to safeguard your data.
About Dnyanada Ramtirthkar
Book a Personalised video message from Dnyanada Ramtirthkar and surprise your family and friends.
Book a Wish From Dnyanada Ramtirthkar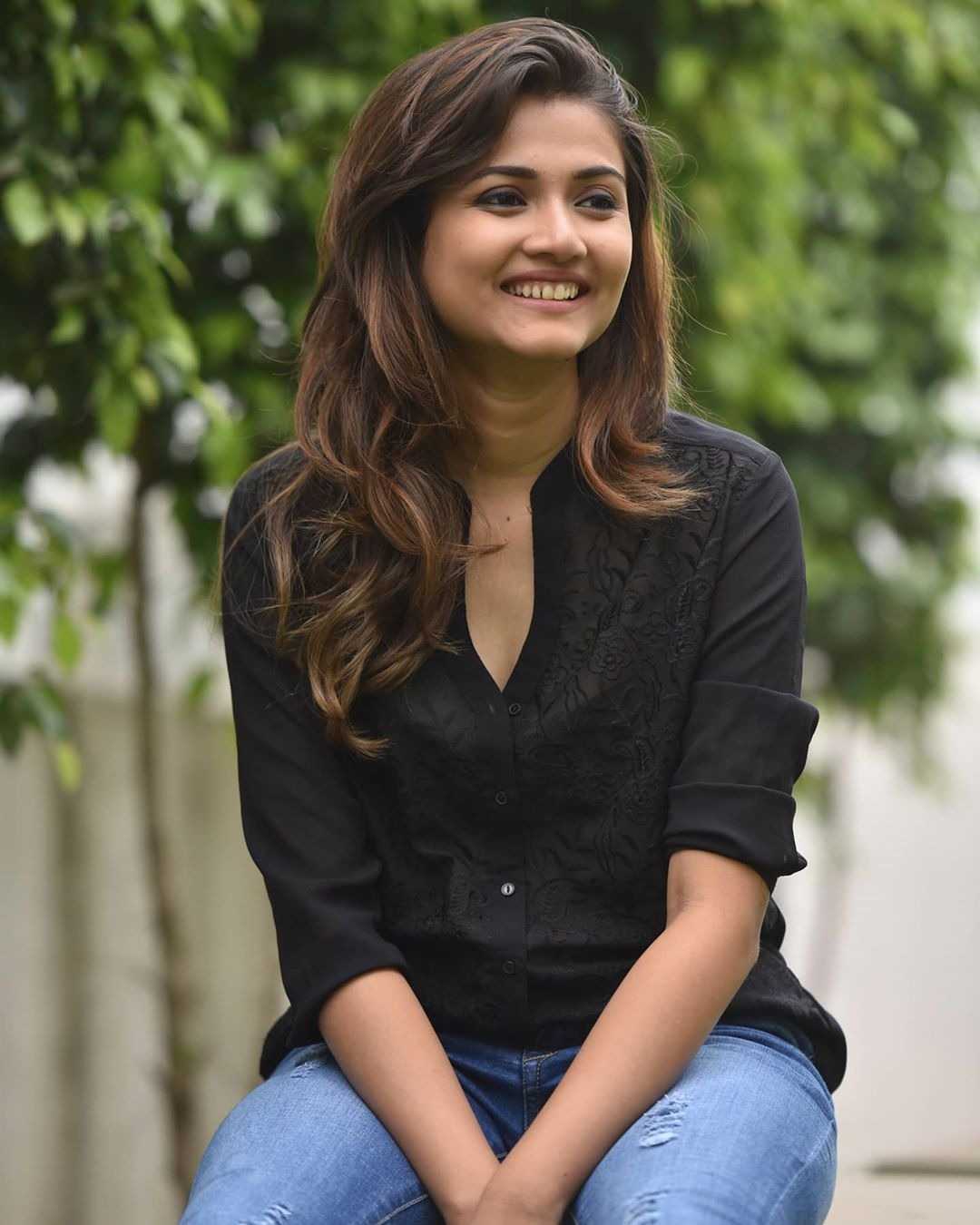 Are you seeking a unique and unforgettable way to celebrate your special occasions? Look no further! We are thrilled to announce an exclusive opportunity to book personalised wishes from the renowned Indian actress and model Dnyanada Ramtirthkar for birthdays, anniversaries, weddings, festivals, and more!
Imagine the delight on your loved one's face as they receive a heartfelt video message directly from Dnyanada Ramtirthkar, specially created just for them. Whether it's a birthday surprise, an anniversary celebration, a wedding gift, or any other special occasion, Dnyanada's personalised wishes will make the moment truly memorable.
Book an Invitation From Dnyanada Ramtirthkar
Are you planning a milestone event and want to make your invitations truly remarkable? We are thrilled to introduce a unique opportunity to book personalised invitation messages from Dnyanada Ramtirthkar.
Imagine the excitement on your guests' faces when they receive a one-of-a-kind invitation directly from Dnyanada Ramtirthkar herself. Whether it's a birthday extravaganza, an anniversary celebration, a wedding affair, or any other special occasion, Dnyanada's personalised invitation messages will add an unforgettable touch of glamour and warmth.
Book a Motivational Video Message From Dnyanada Ramtirthkar
Are you searching for a unique and impactful way to uplift and motivate your loved ones who are struggling? Book personalised motivational messages from Dnyanada Ramtirthkar. Whether it's a friend facing a setback, a family member in need of a boost, or anyone going through a difficult phase, Dnyanada's personalised motivational messages will ignite a spark of hope and motivation.
Why Should You Book A Personalised Wish From Dnyanada Ramtirthkar?
A Touch of Stardom: Dnyanada Ramtirthkar's charisma and talent have won the hearts of millions. Now, you can bring her star power directly to your loved ones, making their day extraordinary and full of star-studded glamour.
Heartfelt and Personalised Messages: Dnyanada Ramtirthkar will pour her heart into creating personalised messages tailored to the recipient and occasion. From heartfelt birthday greetings to warm anniversary wishes, her messages will leave a lasting impression and touch the recipient's soul.
Exclusive Content: Each personalised wish from Dnyanada Ramtirthkar will be unique and exclusive. You can expect her warm smile, infectious energy, and genuine emotions making the recipient feel truly special and cherished.
Flexibility and Variety: Whether it's a video message, a voice note, or a virtual meet-and-greet, we offer various options to suit your preferences and occasion. You can choose the perfect way to surprise your loved ones and make their day even more magical.
Unforgettable Memories: Dnyanada Ramtirthkar's personalised wishes will create lifelong memories for both you and your loved ones. They will treasure the personalized video or voice message, relishing the joy and excitement of receiving greetings from a beloved Bollywood star.
Dnyanada Ramtirthkar is an Indian actress and model who predominantly works in the Marathi entertainment industry. She is well known for her excellent on-screen performance and her dialogue delivery. Dnyananda has a huge fan following all across the country.
Life Story
Dnyanada Ramtirthkar was born on the 26th of June. She was born in the year 1996. As of 2023, she is 27 years old. Her zodiac sign is Cancer. She was born in Sangli, Maharashtra, India. Dnyananda currently resides in Pune.
Education
She attended P.E.S. Modern Girls High School in Pune, where she received her secondary education. She went to Marathwada Mitramandal College of Commerce for her higher education, where she majored in commerce.
Family
Dnyanada's father's name is Anil Ramtirthkar. Her mother's name is Medhavini Ramtirthkar.
Career
Indian actress Dnyanada Ramtirthkar works in both television and film. She has a 7 years of experience in the theatre industry, where she has performed as lead roles. With Sakhya Re (2017) and Dhurala (2020), she made their respective feature debuts. She played the part of Apoorva in Star Pravah's Thipkyanchi Rangoli in 2021. Additionally, she has appeared in the serials Year Down, Shatada Prem Karave, and Zindagi Not Out.
We encourage you to book well in advance to secure your personalised wishes from Dnyanada Ramtirthkar. Make your special occasions truly extraordinary with a touch of Dnyanada's warm wishes and star-studded charm. Book now and create cherished memories that will be treasured for a lifetime! #JustTringIt
| | |
| --- | --- |
| Real Name | Dnyananda Ramtirtkar |
| Profession | Actress |
| Celebrity Type | Movir Star, TV Star |
| Age | 27 Years as of 2023 |
| Date Of Birth | 16 Jun 1996 |
| Birthplace | Pune, Maharashtra |
| Zodiac Sign | Gemini |
| Nationality | Indian |
| Height | 5 feet 5 inches |
| Weight | 55kgs |
| Notable Work | Zindagi Not Out |
| Instagram ID | @dnyanadaramtirthkar |
| Instagram Followers | 300k+ |
| Twitter ID | @dnyanada26 |
| Twitter Followers | 250+ |
---
Frequently asked questions
No, she is not on twitter yet.
Yes, @dnyanadaramtirthkar is the Instagram handle of Dnyanada Ramtirthkar.
No, she is not married yet.
Born on 26 June 1995 she is 26 years old.
Dnyanada Ramtirthkar was born in Pune, Maharashtra.
YES! You can easily get a personalised video message from Dnyanada for yourself or your friend on www.tring.co.in.
Dnyanada Ramtirthkar's hobbies are dancing and reading.