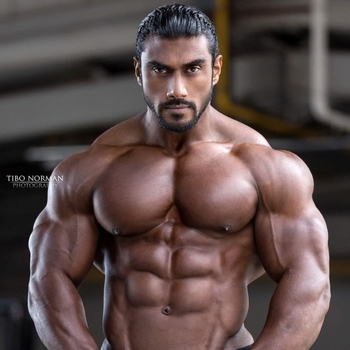 Sangram Chougule
Sangram Chougule
Book video @

₹6499
Secured & Safe Payments
---

Buy For

₹6174
Extra ₹325 off on this booking
Instagram DM

Free Combo
Celebrity shares message on Insta handle
Members Only

Flat 15% Off
Additional discount for Prime Users
---
himanshu
11th August, 2022
kk
himanshu
13th August, 2022
ok
Money-back Guarantee!
If for some reason, your request could not be completed, we'll refund your money within 3-5 working days.
Need help?
Reach out to us on WhatsApp or Email for queries. Our support team shall get back to you within 2-3 working days.
Secured & safe payments
Every transaction is 100% safe. Your payment details are encrypted during the transaction to safeguard your data.
Book a Personalised video message from Sangram Chougule and surprise your family and friends.
Book a Wish From Sangram Chougule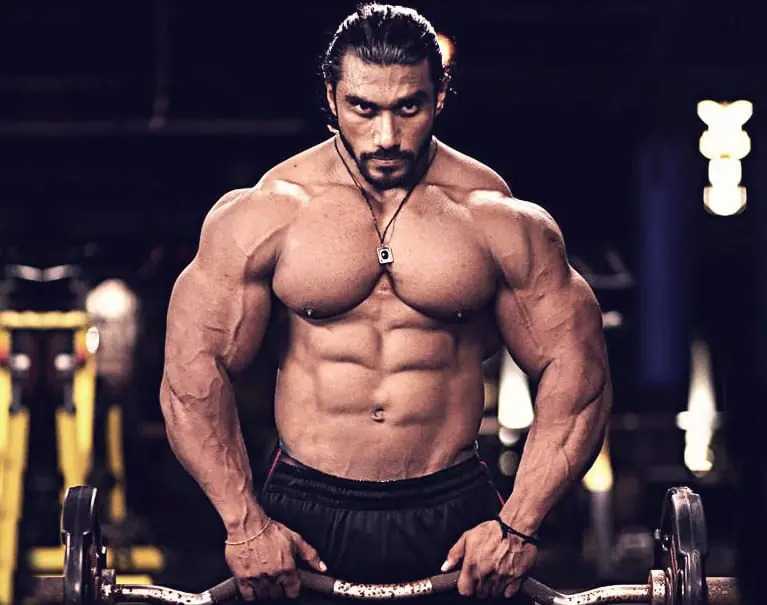 Are you seeking a unique and unforgettable way to celebrate your special occasions? Look no further! We are thrilled to announce an exclusive opportunity to book personalised wishes from the renowned Indian actor and famous bodybuilder Sangram Chougule for birthdays, anniversaries, weddings, festivals, and more!
Imagine the delight on your loved one's face as they receive a heartfelt video message directly from Sangram Chougule, specially created just for them. Whether it's a birthday surprise, an anniversary celebration, a wedding gift, or any other special occasion, Sangram's personalised wishes will make the moment truly memorable.
Book an Invitation From Sangram Chougule
Are you planning a milestone event and want to make your invitations truly remarkable? We are thrilled to introduce a unique opportunity to book personalised invitation messages from Sangram Chougule.
Imagine the excitement on your guests' faces when they receive a one-of-a-kind invitation directly from Sangram Chougule herself. Whether it's a birthday extravaganza, an anniversary celebration, a wedding affair, or any other special occasion, Sangram's personalised invitation messages will add an unforgettable touch of glamour and warmth.
Book a Motivational Video Message From Sangram Chougule
Are you searching for a unique and impactful way to uplift and motivate your loved ones who are struggling? Book personalised motivational messages from Sangram Chougule. Whether it's a friend facing a setback, a family member in need of a boost, or anyone going through a difficult phase, Sangram's personalised motivational messages will ignite a spark of hope and motivation.
Why Should You Book A Personalised Wish From Sangram Chougule?
A Touch of Stardom: Sangram Chougule's charisma and talent have won the hearts of millions. Now, you can bring his star power directly to your loved ones, making their day extraordinary and full of star-studded glamour.
Heartfelt and Personalised Messages: Sangram Chougule will pour his heart into creating personalised messages tailored to the recipient and occasion. From heartfelt birthday greetings to warm anniversary wishes, his messages will leave a lasting impression and touch the recipient's soul.
Exclusive Content: Each personalised wish from Sangram Chougule will be unique and exclusive. You can expect his warm smile, infectious energy, and genuine emotions making the recipient feel truly special and cherished.
Flexibility and Variety: Whether it's a video message, a voice note, or a virtual meet-and-greet, we offer various options to suit your preferences and occasion. You can choose the perfect way to surprise your loved ones and make their day even more magical.
Unforgettable Memories: Sangram Chougule's personalised wishes will create lifelong memories for both you and your loved ones. They will treasure the personalised video or voice message, relishing the joy and excitement of receiving greetings from a beloved Bollywood star.
Sangram Chougule is a renowned Indian bodybuilder and fitness icon who has made significant contributions to the world of competitive bodybuilding. Sangram has emerged as one of the most successful bodybuilders in India, earning numerous accolades and recognition for his achievements.
Life Story
Sangram Chougule was born on the 28th of December,1979. As of 2023, he is 44 years old. His zodiac sign is Capricorn. He was born and brought up in Kolhapur, Maharashtra, India.
Education
Sangram is married to Snehal Chougule, who is a fashion designer. The couple has lovely children named, Shourya and Shriya Chougule.
Career and Awards/ Achievements
Sangram's journey in the world of bodybuilding began at a young age when he developed a passion for fitness and strength training. He displayed exceptional dedication and discipline towards his workouts, which eventually led him to compete at the national and international levels.
In 2004, Sangram Chougule won his first title, Mr. Maharashtra, which marked the beginning of his successful competitive career. He went on to win several prestigious bodybuilding championships, including the Mr. India title multiple times, solidifying his position as one of the top bodybuilders in the country.
One of Sangram's most significant achievements came in 2012 when he won the prestigious Mr. Universe title in the 85 kg category at the World Bodybuilding Championship held in Bangkok, Thailand. This victory catapulted him into the international spotlight and brought immense pride to India's bodybuilding community.
Sangram Chougule's success can be attributed to his relentless work ethic, unwavering determination, and disciplined lifestyle. He follows a rigorous training regimen, focusing on strength training, cardio, and a carefully planned diet to achieve his desired physique. His dedication to maintaining a well-balanced and healthy lifestyle has made him an inspiration to aspiring bodybuilders and fitness enthusiasts across the nation.
Apart from his accomplishments in competitive bodybuilding, Sangram has also been actively involved in promoting fitness and motivating others to adopt a healthier lifestyle. He conducts workshops, seminars, and fitness training programs, sharing his knowledge and experiences with fitness enthusiasts of all ages.
Sangram Chougule's remarkable physique, combined with his charismatic personality, has earned him a massive following on social media platforms. He uses his online presence to inspire and educate his followers about the importance of fitness, nutrition, and mental well-being.
In recognition of his contributions to the field of bodybuilding, Sangram Chougule has been honored with several prestigious awards, including the Maharashtra State Sports Award. His achievements and dedication have brought immense pride to India and have firmly established him as a role model and ambassador for the sport of bodybuilding.
Sangram Chougule's career serves as a testament to the power of hard work, discipline, and determination. His relentless pursuit of excellence has not only earned him numerous titles but has also inspired countless individuals to pursue their fitness goals and lead healthier lives. As he continues to make strides in his career, Sangram Chougule remains an influential figure in the world of bodybuilding, leaving an indelible mark on the industry.
We encourage you to book well in advance to secure your personalised wishes from Sangram Chougule. Make your special occasions truly extraordinary with a touch of Sangram's warm wishes and star-studded charm. Book now and create cherished memories that will be treasured for a lifetime! #JustTringIt
| | |
| --- | --- |
| Real Name | Sangram Chougule |
| Known Name | Sangram Chougule |
| Profession | Fitness Model, Bodybuilder |
| Celebrity Type | TV Star |
| Age | 44 Years as of 2023 |
| Date Of Birth | 28 Dec 1979 |
| Birthplace | Kolhapur, Maharashtra |
| Marital Status | Married |
| Zodiac Sign | Capricorn |
| Nationality | Indian |
| City of Residence | Mumbai |
| Height | 5 feet 8 inches |
| Weight | 79kgs |
| Notable Work | Mr. Universe at the World Bodybuilding Championship |
| Net Worth in INR | Rs 3-4 crores |
| Net Worth in USD | $1- 5 millions |
| Instagram ID | @sangram_chougule_official |
| Instagram Followers | 2M+ |
| Twitter ID | @SangramChougule |
| Twitter Followers | 3k+ |
---
Frequently asked questions
Sangram Chougule is a bodybuilder and model from India.
Sangram Chougule's zodiac sign is Capricorn.
Sangram Chougule's birthday is on 28th December.
Sangram Chougule's birth year is 1979.
Sangram Chougule's birthplace is Kolhapur.
Sangram Chougule has completed his Bachelors of Arts from Modern College of Arts, Science and Commerce, Pune
Sangram Chougule does not have a girlfriend.
Yes, you can get a personalised birthday wish from Sangram Chougule on Tring.
Sangram Chougule is married
Sangram Chougule's wife is Snehal Chougule
Sangram Chougule is a bodybuilder who has won many titles like Mr. India and Mr. Maharashtra
Sangram Chougule has two children.
Sangram Chougule's Instagram ID is @sangram_chougule_official