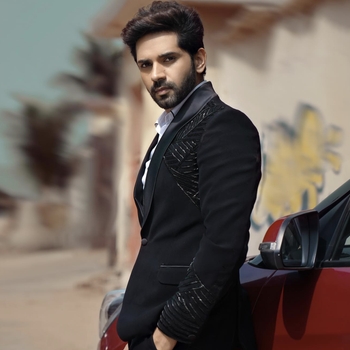 Ankit Bathla
Ankit Bathla
Book video @

₹500

1000
Secured & Safe Payments
---

Buy For

₹475
Extra ₹25 off on this booking
Instagram DM

Free Combo
Celebrity shares message on Insta handle
Members Only

Flat 15% Off
Additional discount for Prime Users
---
Money-back Guarantee!
If for some reason, your request could not be completed, we'll refund your money within 3-5 working days.
Need help?
Reach out to us on WhatsApp or Email for queries. Our support team shall get back to you within 2-3 working days.
Secured & safe payments
Every transaction is 100% safe. Your payment details are encrypted during the transaction to safeguard your data.
Book a Personalised video message from Ankit Bathla and surprise your family and friends.
Book a Wish From Ankit Bathla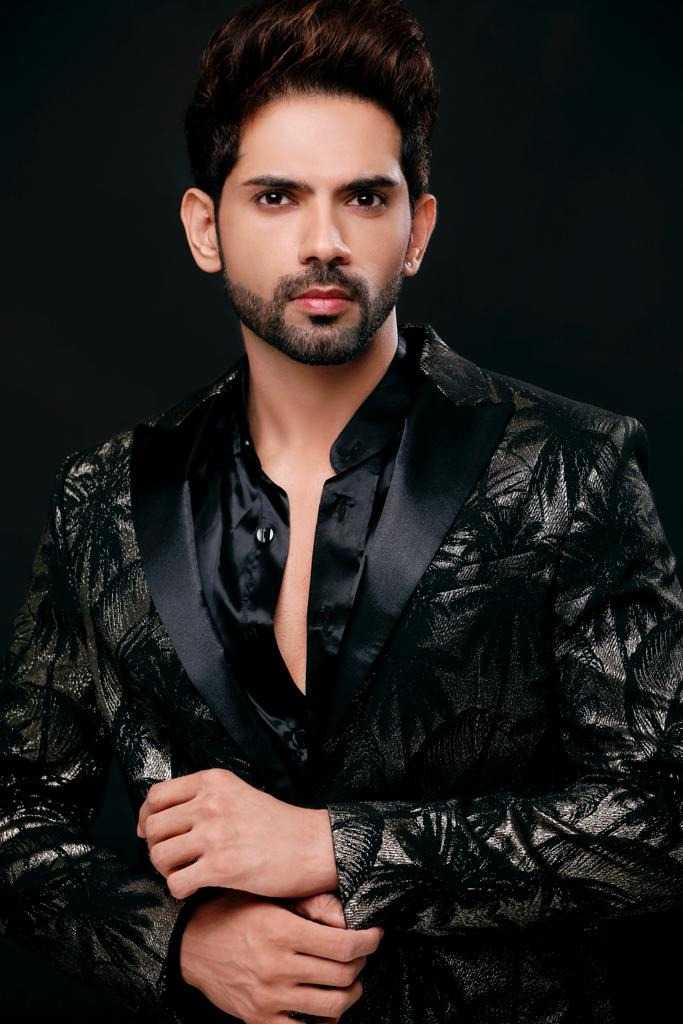 Are you seeking a unique and unforgettable way to celebrate your special occasions? Look no further! We are thrilled to announce an exclusive opportunity to book personalised wishes from the renowned Bollywood actress and dancer Ankit Bathla for birthdays, anniversaries, weddings, festivals, and more!
Imagine the delight on your loved one's face as they receive a heartfelt video message directly from Ankit Bathla, specially created just for them. Whether it's a birthday surprise, an anniversary celebration, a wedding gift, or any other special occasion, Ankit Bathla's personalised wishes will make the moment truly memorable.
Book an Invitation From Ankit Bathla
Are you planning a milestone event and want to make your invitations truly remarkable? We are thrilled to introduce a unique opportunity to book personalised invitation messages from Ankit Bathla.
Imagine the excitement on your guests' faces when they receive a one-of-a-kind invitation directly from Ankit Bathla himself. Whether it's a birthday extravaganza, an anniversary celebration, a wedding affair, or any other special occasion, Ankit Bathla's personalised invitation messages will add an unforgettable touch of glamour and warmth.
Book a Motivation Video Message From Ankit Bathla
Are you searching for a unique and impactful way to uplift and motivate your loved ones who are struggling? Book personalised motivational messages from Ankit Bathla. Whether it's a friend facing a setback, a family member in need of a boost, or anyone going through a difficult phase, Ankit Bathla's personalised motivational messages will ignite a spark of hope and motivation.
Why Should You Book A Personalised Wish From Ankit Bathla?
A Touch of Stardom:

Ankit Bathla's charisma and talent have won the hearts of millions. Now, you can bring his star power directly to your loved ones, making their day extraordinary and full of star-studded glamour.

Heartfelt and Personalised Messages:

Ankit Bathla will pour his heart into creating personalised messages tailored to the recipient and occasion. From heartfelt birthday greetings to warm anniversary wishes, his messages will leave a lasting impression and touch the recipient's soul.

Exclusive Content:

Each personalised wish from Ankit Bathla will be unique and exclusive. You can expect her warm smile, infectious energy, and genuine emotions to make the recipient feel truly special and cherished.

Flexibility and Variety:

Whether it's a video message, a voice note, or a virtual meet-and-greet, we offer various options to suit your preferences and occasion. You can choose the perfect way to surprise your loved ones and make their day even more magical.

Unforgettable Memories:

Ankit Bathla's personalised wishes will create lifelong memories for both you and your loved ones. They will treasure the personalised video or voice message, relishing the joy and excitement of receiving greetings from a beloved star.
Ankit Bathla has already made a significant impact on the Indian television industry. Ankit's career took a significant leap when he joined the cast of the popular Colors drama, Naagin 4. However, it was his portrayal of Dhruv Pandey in the TV series Thapki Pyar Ki that truly cemented his status as a rising star in the industry. Ankit's nuanced performance as Dhruv won the hearts of millions of viewers, showcasing his talent and potential for even greater success.
Life Story
Ankit Bathla, a talented television actor hailing from India, has been making waves with his captivating performances and charming on-screen presence. Born under the harmonious and balanced sign of Libra on the 10th of October 1988, Ankit age is 35 years, as of 2023.
Ankit Bathla's journey began in the bustling metropolis of New Delhi, India. Growing up in a city rich in history and culture, Ankit was destined to make his mark in the world of entertainment. As a Libra, he possesses the innate ability to connect with people, making him a natural fit for a career in acting.
Education
Ankit Bathla, a rising star in the world of Indian television, first opened his eyes to the world on the 10th of October, 1988. Born to the loving and supportive parents Mugdha Bathla and Anil Kumar Bathla, Ankit's journey began in the vibrant city of New Delhi, India.
Ankit attended the esteemed St. Mark's Senior Secondary Public School in Meera Bagh, Delhi. It was here that he received a strong educational foundation, nurturing his intellect and curiosity.
Upon completing his schooling, Ankit's thirst for knowledge led him to pursue higher education at the prestigious Sri Guru Gobind Singh College of Commerce, which is affiliated with Delhi University. Ankit's dedication and hard work culminated in him earning a degree in Economics (Hons), further enriching his understanding of the world around him.
Career
Before stepping into the limelight, Ankit Bathla began his professional journey as a trainer with American Express. However, his passion for acting eventually led him to leave the corporate world and pursue a career in the entertainment industry.
The Path to Stardom: Early Television Appearances
Ankit's first foray into television was on DD National's show Sammaan Ek Adhikaar, where he portrayed an anti-hero. He then went on to play the pivotal character Abhigyan on Zee TV's Bhagonwali-Baante Apni Taqdeer. His acting career continued to flourish with roles in Mata Ki Chowki as Arjun on Sahara One and as Ayush, the youngest son of Leela Parekh (Apara Mehta) on Colors TV's Hamari Saass Leela.
In 2010, Ankit appeared as Gaurav in Hum on DD National, starring opposite Mona Vasu. He later acted in Haar Jeet (TV series) as Abhigyan on Imagine TV.
Notable Roles
In 2013, Ankit took on the role of Madhav in the TV show Beta Hi Chahiye on Big Magic, opposite Garima Tiwari This show marked the first daily soap opera launched by Reliance Entertainment on BIG Magic. Following this, Ankit played Karan Khanna in Ek Veer Ki Ardaas...Veera on Star Plus, where he was the love interest of Veera (Digangana Suryavanshi). He also appeared as Lieutenant Colonel Kanishka Mehta in the fifth episode of Love by Chance on Bindass.
In November 2014, Ankit joined the cast of Ajab Gajab Ghar Jamai (Red Dot Productions) on Big Magic, playing the role of Krishna. He later appeared in an episode of Red Dot Productions' show Halla Bol on Bindass, and in Sony Entertainment Television's mythological series Sankatmochan Mahabali Hanuman, which premiered on 4 May 2015.
From 2015 to 2017, Ankit portrayed Dhruv Pandey in Colors TV's Thapki Pyar Ki. In 2016, he hosted the Benadryl Big Golden Voice Season 4 Finale in Mumbai. Ankit expanded his horizons in 2017 by appearing in the Indonesian series Cinta Di Pangkuan Himalaya on antv. On 17 March 2018, he starred in the web series Love, Lust and Confusion by VIU India, featuring Tara Alisha Berry.
Achievements
In May 2017, he starred on ANTV in the Indonesian series Cinta Di Pangkuan Himalaya.

Ankit also appeared in the VIU India web series Love, love, and Bewilderment, which starred Tara Alisha Berry.

Ankit has created large banner advertisements for Bharti Airtel and Maruti Suzuki Ritz.

Ankit has over 1 Million followers on his Instagram account. He is a fitness fanatic who works out in the gym on a daily basis.
Ankit Bathla is a shining example of a talented actor on the rise. Ankit Bathla's journey from a corporate trainer to a television star is a testament to his talent, dedication, and passion for acting. With an impressive array of roles and accomplishments under his belt, Ankit continues to captivate audiences and make a name for himself in the world of entertainment.
We encourage you to book well in advance to secure your personalised wishes from Ankit Bathla. Make your special occasions truly extraordinary with a touch of Ankit's warm wishes and star-studded charm. Book now and create cherished memories that will be treasured for a lifetime! #JustTringIt.
| | |
| --- | --- |
| Real Name | Ankit Bathla |
| Profession | Actor |
| Celebrity Type | TV Star |
| Age | 35 Years as of 2023 |
| Date Of Birth | 10 Oct 1988 |
| Birthplace | New Delhi |
| Marital Status | Unmarried |
| Zodiac Sign | Libra |
| Nationality | Indian |
| City of Residence | New Delhi |
| Height | 5 feet 10 inches |
| Weight | 68kgs |
| Notable Work | Beta Hi Chahiye |
| First TV Show | Sankatmochan Mahabali Hanuman |
| First Show | Haar Jeet |
| Net Worth in INR | Rs. 50 Lakhs |
| Net Worth in USD | $5 million |
| Instagram ID | @ankitbathla10 |
| Instagram Followers | 1M+ |
---
Frequently asked questions
Ankit Bathla was born on October 10, 1988.
Ankit Bathla is an Indian Television actor.
Yes, you can easily book a personalised wish from Ankit Bathla via Tring.
Yes. Ankit Bathla's Instagram ID is @ankitbathla10.
Ankit Bathla was born in New Delhi.
No, Ankit Bathla is not married as of 2022.
Ankit Bathla's debut TV show was Sammaan Ek Adhikaar.
Cinta Di Pangkuan Himalaya.