Birthday

Birthday
Good

Birthday
Very good

Anniversary
Message in video was wrong...its 20th Marriage Anniversary..if possible resend it.



---
Buy For
₹1424
Extra ₹75 off on this booking
Members Only
Flat 15% Off
Additional discount for Prime Users
---
Disha
23rd May, 2023
beautiful, my mother in law was so overjoyed to see her fav hasyajatra actor wishing her !
Dr.Hanumant Shinde
4th November, 2022
Good experience overall and happy to see the result ....Thank you
reena_vishal
13th April, 2023
Extremely wonderful
girish
24th November, 2022
Excellent
Money-back Guarantee!
If for some reason, your request could not be completed, we'll refund your money within 3-5 working days.
Need help?
Reach out to us on WhatsApp or Email for queries. Our support team shall get back to you within 2-3 working days.
Secured & safe payments
Every transaction is 100% safe. Your payment details are encrypted during the transaction to safeguard your data.
Book a Personalised video message from Gaurav More and surprise your family and friends.
Book a Wish From Gaurav More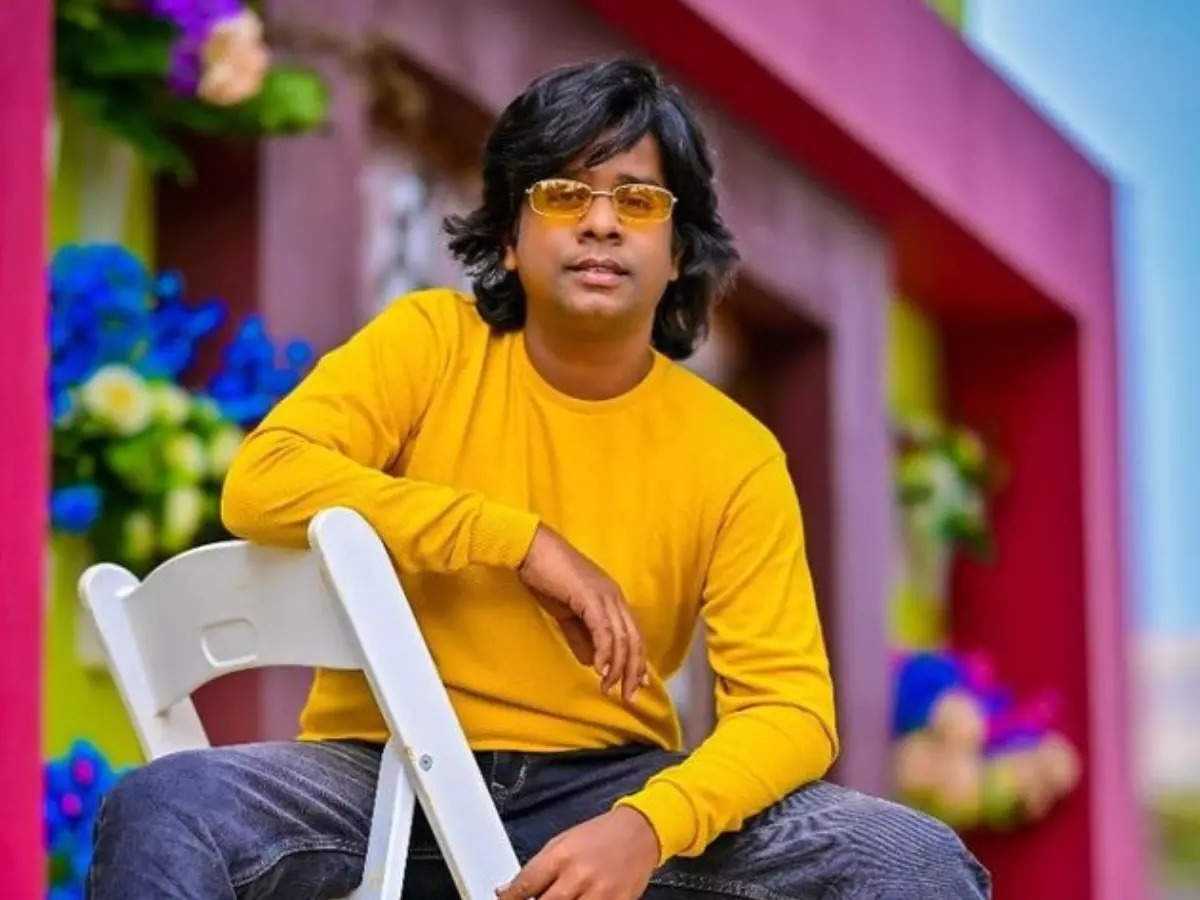 Are you seeking a unique and unforgettable way to celebrate your special occasions? Look no further! We are thrilled to announce an exclusive opportunity to book personalised wishes from the renowned Bollywood actress and dancer Gaurav More for birthdays, anniversaries, weddings, festivals, and more!
Imagine the delight on your loved one's face as they receive a heartfelt video message directly from Gaurav More, specially created just for them. Whether it's a birthday surprise, an anniversary celebration, a wedding gift, or any other special occasion, Gaurav More's personalised wishes will make the moment truly memorable.
Book an Invitation From Gaurav More
Are you planning a milestone event and want to make your invitations truly remarkable? We are thrilled to introduce a unique opportunity to book personalised invitation messages from Gaurav More.
Imagine the excitement on your guests' faces when they receive a one-of-a-kind invitation directly from Gaurav More himself. Whether it's a birthday extravaganza, an anniversary celebration, a wedding affair, or any other special occasion, Gaurav More's personalised invitation messages will add an unforgettable touch of glamour and warmth.
Book a Motivation Video Message From Gaurav More
Are you searching for a unique and impactful way to uplift and motivate your loved ones who are struggling? Book personalised motivational messages from Gaurav More. Whether it's a friend facing a setback, a family member in need of a boost, or anyone going through a difficult phase, Gaurav More's personalised motivational messages will ignite a spark of hope and motivation.
Why Should You Book A Personalised Wish From Gaurav More?
A Touch of Stardom:

Gaurav More's charisma and talent have won the hearts of millions. Now, you can bring his star power directly to your loved ones, making their day extraordinary and full of star-studded glamour.

Heartfelt and Personalised Messages:

Gaurav More will pour his heart into creating personalised messages tailored to the recipient and occasion. From heartfelt birthday greetings to warm anniversary wishes, her messages will leave a lasting impression and touch the recipient's soul.

Exclusive Content:

Each personalised wish from Gaurav More will be unique and exclusive. You can expect his warm smile, infectious energy, and genuine emotions to make the recipient feel truly special and cherished.

Flexibility and Variety:

Whether it's a video message, a voice note, or a virtual meet-and-greet, we offer various options to suit your preferences and occasion. You can choose the perfect way to surprise your loved ones and make their day even more magical.

Unforgettable Memories:

Gaurav More's personalised wishes will create lifelong memories for both you and your loved ones. They will treasure the personalized video or voice message, relishing the joy and excitement of receiving greetings from a beloved star.
Life Story
Introducing Gaurav More, a talented Indian television actor and comedian who has captivated audiences with his wit and charm.
Gaurav was born on the 1st of January in the year 1998. As of 2023, he is 25 years old and continues to make waves in the entertainment industry. Hailing from the bustling city of Mumbai, Gaurav has always been surrounded by the vibrant energy that characterizes India's entertainment capital.
With a Zodiac sign of Capricorn, Gaurav More embodies the determination and ambition that are hallmarks of this earth sign. Known affectionately by the nickname Filter Padyacha Bachchan, Gaurav has carved out a unique identity for himself, both on and off the screen.
Education
Gaurav More's educational journey began in the vibrant city of Mumbai, where he completed his schooling and laid the foundation for his future success. After finishing high school, Gaurav pursued higher education at the esteemed S.K. Somaiya College, where he earned his graduate degree.
It was during his college years that Gaurav More's passion for acting and the performing arts truly blossomed. He began participating in plays and showcasing his talent on stage, honing his skills and gaining valuable experience. Gaurav's involvement in college theatre also led him to compete in various theatre festivals, where he had the opportunity to challenge himself and grow as an artist.
These formative years at S.K. Somaiya College played a crucial role in shaping Gaurav More's career as an actor and comedian. The experiences, lessons, and connections he made during this time would serve as the foundation upon which he would build his successful career in the world of television and comedy.
Career
Gaurav More's journey in the world of performing arts began with his debut theatrical production, Jalu Bhai Halu. His talent and versatility were further showcased in the 2008 film Thoda Pyaar Thoda Magic. Gaurav has also made a name for himself in the world of theatre with his play Mazhiya Bhaujina Peet Kalena and continued to expand his filmography with his role in the 2018 film Gavathi.
Throughout his career, Gaurav More has appeared in numerous Marathi films, including Salman Society, Vicky Welingkar, and many others. In 2010, he graced the small screen with his appearance in the Marathi television program Majhiya Priyala Prit Kalena. Gaurav's talents caught the eye of renowned director Rajkumar Hirani, who cast him in the critically acclaimed film Sanju. Gaurav continued to make his mark in the industry with his contributions to films such as Kamyab and Zoya Factor.
In addition to his work in Hindi cinema, Gaurav More has also contributed to the Marathi film Vicky Velingker. Currently, Gaurav is entertaining audiences with his comedic prowess on Maharashtrachi Hasya Jatra, a comedy reality show airing on Sony Marathi. Gaurav More's captivating on-screen personas have endeared him to his fans, earning him admiration and praise from viewers and critics alike.
Notable Work
Gaurav More made his television debut in the captivating serial Mazia Priyala Preet Kalena.

He gained widespread popularity through his participation in the program

Maharashtrachi Hasyajatra

.

Showcased his comedic talent on renowned TV shows The Great Indian Laughter Challenge and Hasya Samrat.

In 2022, Gaurav More shared the screen with Siddhartha Jadhav in the entertaining project Hawa Hawai.
Gaurav More's journey in the world of television and comedy is a testament to his talent, creativity, and perseverance. As he continues to delight and entertain audiences, there is no doubt that Gaurav's star will continue to shine brightly in the years to come.
We encourage you to book well in advance to secure your personalised wishes from Gaurav More. Make your special occasions truly extraordinary with a touch of Gaurav's warm wishes and star-studded charm. Book now and create cherished memories that will be treasured for a lifetime! #JustTringIt
---
Frequently asked questions
Gaurav More is an Indian Actress and Comedian.
Gaurav More is famous for his Comedy acting.
Gaurav More's birthday is on 01 January.
Gaurav More was born in Mumbai. Gaurav More is from Maharashtra.
Yes, you can easily book a personalised wish from Gaurav More via Tring.
Gaurav More's Zodiac sign is Capricorn.
Gaurav More's age is 24 years (as of 2022).
Gaurav More is a graduate.
Gaurav More's College/University's name is S.K.Somaiya College.
Gaurav More's hindi movies were Sanju, Kamyab and Zoya Factor.
Gaurav More's famous show was Maharashtracha Hasya Jatra.
Gaurav More's Instagram ID is @im_gaurav_more_20.