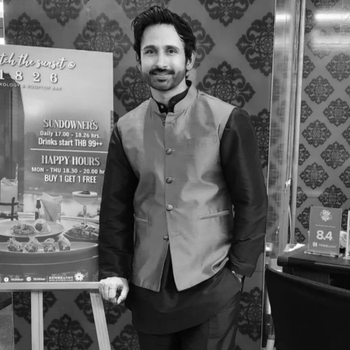 Nivaan Sen
Nivaan Sen
Book video @

₹1999

2499
Secured & Safe Payments
---

Buy For

₹1899
Extra ₹100 off on this booking
Members Only

Flat 15% Off
Additional discount for Prime Users
---
Money-back Guarantee!
If for some reason, your request could not be completed, we'll refund your money within 3-5 working days.
Need help?
Reach out to us on WhatsApp or Email for queries. Our support team shall get back to you within 2-3 working days.
Secured & safe payments
Every transaction is 100% safe. Your payment details are encrypted during the transaction to safeguard your data.
Book a Personalised video message from Nivaan Sen and surprise your family and friends.
Book a Wish From Nivaan Sen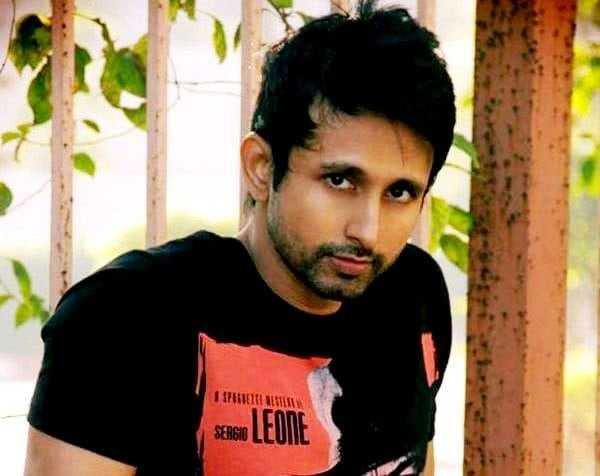 Are you seeking a unique and unforgettable way to celebrate your special occasions? Look no further! We are thrilled to announce an exclusive opportunity to book personalised wishes from the renowned Bollywood actress and dancer Nivaan Sen for birthdays, anniversaries, weddings, festivals, and more!
Imagine the delight on your loved one's face as they receive a heartfelt video message directly from Nivaan Sen, specially created just for them. Whether it's a birthday surprise, an anniversary celebration, a wedding gift, or any other special occasion, Nivaan Sen's personalised wishes will make the moment truly memorable.
Book an Invitation From Nivaan Sen
Are you planning a milestone event and want to make your invitations truly remarkable? We are thrilled to introduce a unique opportunity to book personalised invitation messages from Nivaan Sen.
Imagine the excitement on your guests' faces when they receive a one-of-a-kind invitation directly from Nivaan Sen himself. Whether it's a birthday extravaganza, an anniversary celebration, a wedding affair, or any other special occasion, Nivaan Sen's personalised invitation messages will add an unforgettable touch of glamour and warmth.
Book a Motivation Video Message From Nivaan Sen
Are you searching for a unique and impactful way to uplift and motivate your loved ones who are struggling? Book personalised motivational messages from Nivaan Sen. Whether it's a friend facing a setback, a family member in need of a boost, or anyone going through a difficult phase, Nivaan Sen's personalised motivational messages will ignite a spark of hope and motivation.
Why Should You Book A Personalised Wish From Nivaan Sen?
A Touch of Stardom:

Nivaan Sen's charisma and talent have won the hearts of millions. Now, you can bring his star power directly to your loved ones, making their day extraordinary and full of star-studded glamour.

Heartfelt and Personalised Messages:

Nivaan Sen will pour his heart into creating personalised messages tailored to the recipient and occasion. From heartfelt birthday greetings to warm anniversary wishes, his messages will leave a lasting impression and touch the recipient's soul.

Exclusive Content:

Each personalised wish from Nivaan Sen will be unique and exclusive. You can expect his warm smile, infectious energy, and genuine emotions to make the recipient feel truly special and cherished.

Flexibility and Variety:

Whether it's a video message, a voice note, or a virtual meet-and-greet, we offer various options to suit your preferences and occasion. You can choose the perfect way to surprise your loved ones and make their day even more magical.

Unforgettable Memories:

Nivaan Sen's personalised wishes will create lifelong memories for both you and your loved ones. They will treasure the personalised video or voice message, relishing the joy and excitement of receiving greetings from a beloved star.
Life Story
Nivaan Sen is a versatile Indian movie and TV star, as well as a film producer, who has made significant contributions to the entertainment world. Born on June 6th in Varanasi, Uttar Pradesh, Nivaan is a lively and adaptable Gemini by zodiac sign, characteristics that have undoubtedly helped him excel in his career.
With a diverse range of roles under his belt, Nivaan Sen has showcased his acting prowess in various movies and television shows, earning him recognition and praise from audiences and critics alike. Some of the notable films in which he has played important roles include Saat Kadam, Pledge, and Jhumke. These performances have demonstrated his ability to bring depth and nuance to his characters, making him a sought-after talent in the industry.
In addition to his work in front of the camera, Nivaan Sen has also ventured into film production, further expanding his influence and reach in the world of entertainment. As a producer, he has the opportunity to bring compelling stories to life, while also nurturing and promoting the talents of other artists.
Hailing from Varanasi, Uttar Pradesh, Nivaan Sen has made a name for himself not only in regional cinema but also on a national level. His dedication, passion, and versatility make him a valuable asset in the Indian entertainment industry, with a promising future ahead.
Education
Nivaan Sen, a talented actor and film producer, was born and raised in Varanasi, Uttar Pradesh. His passion for the performing arts began in his childhood, with a strong involvement in theatre from a young age. This early exposure to the world of drama and performance helped lay the foundation for his successful career in the entertainment industry.
Nivaan's educational journey started at C. M. Anglo Bengali Inter College, where he completed his schooling. Apart from his love for theatre, he also had a keen interest in sports, particularly football. He pursued this passion by representing Uttar Pradesh in various competitions throughout his childhood.
After completing his schooling, Nivaan Sen went on to further his education at Mahatma Gandhi Kashi Vidyapeeth in Varanasi. Here, he earned both his undergraduate and postgraduate degrees, with a focus on sociology during his post-graduation.
Career
Nivaan Sen's remarkable career in the Indian entertainment industry is marked by his participation in a wide array of television shows and films. His versatile acting skills have been showcased in popular dramas such as Ghum Hai Kisikey Pyaar Main, Pyaar Ka Dard Hai Meetha Meetha Pyaara Pyaara, Khote Sikke, Do Hanson Ka Jodaa, and Full Time Paas, among many others.
In addition to these roles, Nivaan has made notable appearances in thrilling TV series such as Ssshh...Phir Koi Hai, Hari Mirchi Laal Mirchi, Aahat, Kahaanii Ghar Ghar Kii, and India's Best Cinestar ki Khoj. Nivaan Sen launched his career by participating in the talent competition, India's Best Cinestar Ki Khoj. His exceptional skills in comedy earned him the prestigious title of India's Best Performance in a Comic Role. His versatility extends to episodic roles in the crime series Savdhaan India and the spine-chilling horror show Fear Files.
Nivaan Sen's exceptional talent has not gone unnoticed, as he has been nominated for numerous awards throughout his career. His film Dhvani earned him nominations at the Dehradun International Film Festival and Lonavala International Film Festival, ultimately winning him the Best Actor Award at the Indian International Best Short Film Festival.
His movie Pledge further solidified his reputation as a skilled storyteller, winning the Best Critics Award at the Banaras Film Festival and the Best Story Writer Award at the Indian International Short Film Festival. In 2022, Nivaan's talents as a producer were recognized when he won the Best Producer Award at the Indian International Short Film Festival for his film Binfull.
Awards
2004 - Won Best Actor Award in a Comedy Role

2004 - Nominated for Best Actor Award in a Fictional Role
Nivaan Sen's creative vision extends beyond his work as an actor and producer, as he also owns a production house named Urban Boat Films. This venture allows him to nurture and promote the talents of other artists, while also bringing captivating stories to life for audiences to enjoy. With his diverse talents and accomplishments, Nivaan Sen continues to make a lasting impact on the Indian entertainment industry.
We encourage you to book well in advance to secure your personalised wishes from Nivaan Sen. Make your special occasions truly extraordinary with a touch of Nivaan Sen's warm wishes and star-studded charm. Book now and create cherished memories that will be treasured for a lifetime! #JustTringIt